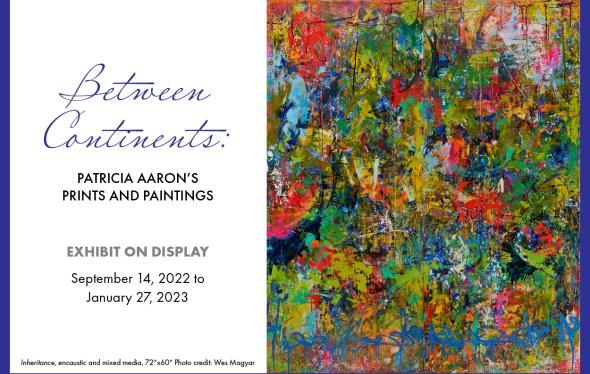 Wednesday, September 14th, 2022
Between Continents: Patricia Aaron's Prints and Paintings artist reception and panel discussion.
Between Continents will showcase work from Aaron's recent travels to Iceland, Ireland, and France. Inspired by the freedom afforded during international artist residencies and workshops, Aaron focused her time on hiking in and around lava table fields, glacier lagoons, and the immense sea cliffs skirting the Atlantic Ocean.  Aaron became enmeshed into the fabric of these cultures by way of language, meeting with locals, tumultuous weather, and bird migration patterns.
Appetizers, sweets, and beverages will be provided.
RSVP to Madison.sussmann@du.edu.
RSVPs are encouraged, but not required.
5:00 P.M. to 8:00 P.M.
Anderson Academic Commons - Room 340 (The Loft)