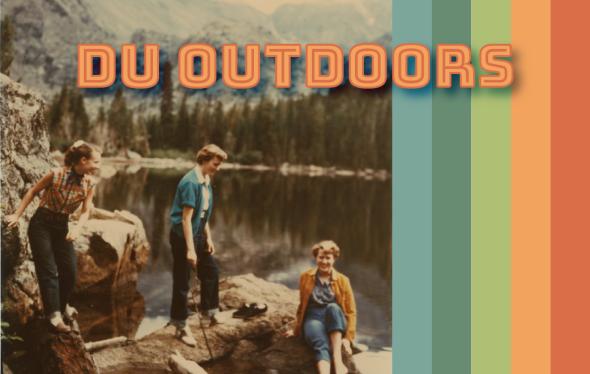 Friday, April 7th, 2023
DU Outdoors opening reception
Join us Friday, April 7th, 2023 to explore the "DU Outdoors" exhibition and attend our opening reception. This exhibition was curated and designed by Maddy Bonner, a second-year Museum & Heritage Studies graduate student in the Department of Anthropology.
Whether you're new to the world of outdoor recreation or a seasoned weekend warrior, we would love to see you there!
The opening reception will take place on April 7th, 2023, in The Loft (AAC 340) from 3:00 P.M. to 5:00 P.M. Dr. Erika Trigoso Rubio will give a talk about people, places, and landscapes at 4:00 P.M.
Sandwiches, snacks, and beverages will be provided. All DU faculty, staff, students, and friends are welcome.
3:00 P.M. to 5:00 P.M
Anderson Academic Commons - Room 340 (The Loft)